" There Is A Fine Line Between Speaking And Being Heard. That Fine Line Is Story. "
As a transformational speaker, Esther speaks for Transformation, not just for information. Her authenticity, her natural warm presence connects the audience on a much deeper level. Through her heart-led story-telling, the audience will leave feeling inspired, hopeful, and ready to make the changes in their lives.
To be the HERO of your life, you have the CHOICE!
What if the obstacle, the challenge you are facing right now is actually the start of your Hero's journey?
What if you already have everything you need within you to undertake your Hero's journey?
Will you be the hero of your life, or the victim?
YOU HAVE THE CHOICE!
My Hero's Journey is an interactive event designed to take the audience through the full cycle of a transformational hero's journey (separation, initiation and return) based on true inspirations from my own journey.
During the event, the audience will be guided to discover the immensely powerful abilities we are all born with – that enable us to become the heroes of our own lives, to realise our dreams and overcome the obstacles that we encounter in our lives.
Learn messages of Connection, Hope and Transformation. Be encouraged and empowered to embark on your own hero's journey.
"Esther speaks such warmth and authenticity, quickly establishing a sense of connection and safety with her audience. Through sharing her own story, she draws people to reflect on their own lives, their well-being, and encourages self-love as well as meaningful connection with others. A truly moving and inspirational event. Thank you."
"I will remember the beautiful story of the golden Buddha - I connected with the golden energy during the meditation and will remember that as I continue my journey. I also love how you call it the hero's journey. Because although it can be so difficult, it takes a lot of courage, and thinking of it in this way gives me more courage to keep going."
02. Emotions - The Inside Out
To be the OWNER of your emotions - harness the POWER of your greatest personal resource inside!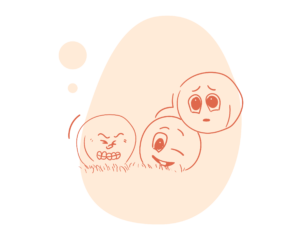 Emotions – The Inside Out is an interactive event designed to encourage the audience to get in touch again with their full range of emotions. They are not only informative but also empowering. The audience will be guided through a valuable inner resource for self-growth. A tool for living a richer, more aware life. 
The event also includes practicing some simple, easy-to-apply emotional management tools I have learned along the way.  
Learn how to deeply Connect with yourself, and cultivate more Self-love and Acceptance towards yourself.  The audience will be empowered to walk away with the skills to Recognise, Accept, Investigate and Nurture their emotions. 
"I have attended Esther's session on emotion management. She not only shared about her own testimony which was really encouraging, but also exercises and activities we got to do during the session. It was really helpful as I got to learn about my own emotions, and how to focus on them. It was also eye-opening to see the different and subtle skills to use during communications with others and how working on these would really help with improving communication. Even though it was through Zoom, the message came across really well."
"Your story would touch many people's hearts, and not everyone would have the courage to share the highs and lows. We should all learn to listen to our bodies and souls, and reconnect with our inner selves as you have suggested."
03. Women's Identity, Women's Empowerment
You are MORE THAN your identities, your social roles - Discover your UNIQUE self.
This presentation is designed to empower women to reconnect with their feminine power within, through Self-love and Acceptance. And to have the courage to break the social norms and stereotypes to be their authentic self, so as to step into their Truth, Power and their Dreams.  
It also includes simple tips to support women to perform better in both their career and personal life through balancing of the masculine and feminine power (the Yin & Yang). 
The audience will be inspired and walk away feeling more worthy, balanced and confident.
04. Communication with Adult Children at Home
You can still live a QUALITY, HAPPY retirement life in a NEW country.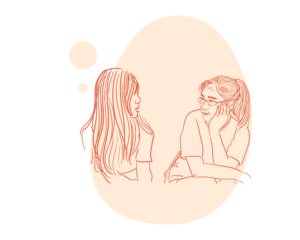 Is there something you really want to tell your children but you feel uncomfortable to speak about?
Do you wonder why conversation with your children often ends up in an argument? 
Have you felt you are losing control of the life you truly wanted after migrating to a new country?  
You can still choose and take control of the life you want to live! 
This presentation explores ways to conduct open, non-violent conversation between migrant parents and adult children at home to promote better family communication, especially during Covid home isolation. 
Through learning and practicing some simple, easy-to-apply strategies and tools shared in the presentation, the audience will be encouraged to apply them to help re-establish and take control of their new retirement life in Australia. 
"Esther shared more than stories and experiences but also a perspective. A perspective that helps get people out of loneliness and isolation. Reducing that cultural stigma that prevents family to communicate more and reach harmony. It was a very inspirational but also meaningful talk for our group members."